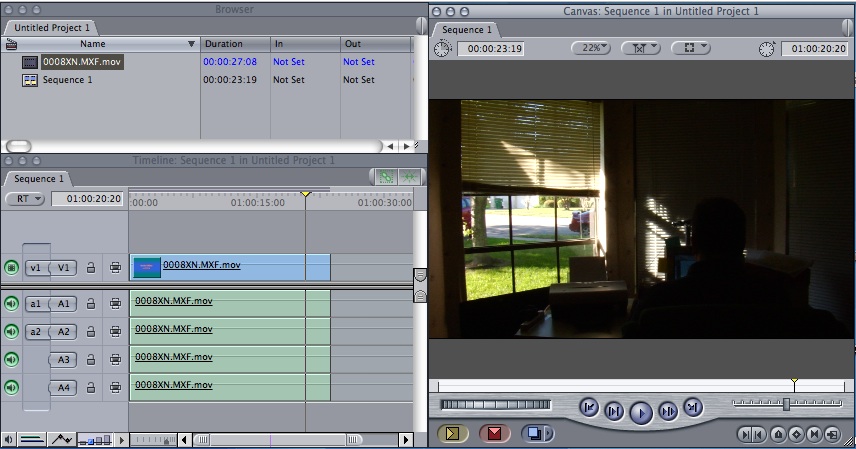 F.A.Q.
How much does it cost and where can I get it? $150, download from DVFilmStore.com
Will I be able to author P2 Cards for playback on the camera? Yes!
Is there any quality loss in this system? No, none. Playback is always from the original MXF file using the Apple codecs.
Is the quality just as good as using the FCP P2 Card Importer? Yes, it's the same.
What will be the playback/editing performance be like? If you edit from cards, faster than the quicktimes made from Log & Transfer because 1) the data can stream faster from the P2 card than from a disk drive and 2) you don't have to wait for the files to be copied and converted to quicktime.